Melanie Rerie
Owner/Operator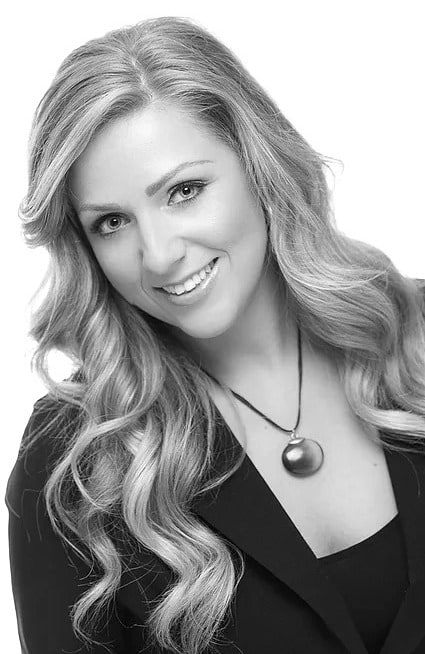 Melanie has been in the hair industry for over 20 years. From a very young age she discovered a natural talent and passion for styling hair. Melanie was able to graduate from high school as a licensed hairstylist which enabled her to begin her career very young. Over the years she has worked in numerous salons in the Selkirk and Winnipeg area in which she developed many skills including esthetics but more for her unique style of haircutting and coloring. She also spent several years working at home before deciding to open Belleza mente Salon & Spa in 2011. She had always wanted to create a beautiful, relaxing, fun, one-stop beauty shop for all her existing and new clients. Melanie trained with Schwarzkopf in Toronto to ensure the best for her customers. Melanie is compassionate and takes extreme pride in her work and with her impeccable attention to detail and honest advice, she ensures clients are always comfortable and leave happy. Melanie utilizes all of her experience, from esthetics to hair, in helping her achieve her goals in running her salon & spa.
Melanie is married to Brandon, who has played a a very big part in helping achieve success in her business journey. They have two beautiful daughters, Lyric and Nova. Melanie enjoys a challenge, traveling with her family to hot destinations in the winter months, running, exercising, golfing, dancing and absolutely loves people and is extremely dedicated to her work.
Kathleen Lam
Kathleen joined our Belleza Mente team in October 2012. She is a Master Stylist in the industry for over 17 years. Kathleen works with all types of hair and clients, which iclude cuts and colors for men, women and children. Her specialties are men's cuts that include defined lines, fades and hair tattoos which she makes sure are always up to date with the latest trends.
Kathleen strongly believes in educating her clients about how to take care of their hair after they leave her chair. Her goal is to over deliver when it comes to her client's expectations. She is hard working and puts in a lot of hours to make sure her clients are always taken care of.
Book an appointment with Kathleen and leave feeling fantastic!!!
Nicole Gorman
Jazmin Moffat
Hairstylist Apprentice
Lyric Rerie
Hairstylist Student Apprentice
Raya Porteous
Hairstylist Student Apprentice
Kirstyn Dalman
Kirstyn joined us in Summer of 2012. She enjoys all aspects of the Esthetics industry and all the new things that continue to evolve in the beauty world. Kirstyn specializes in LCN gel nails and Shellac, but enjoys doing regular manicures, pedicures, waxing, body sugaring, make-up, facials, and massage.
Kirstyn is someone who loves to meet new people and educate them on how to keep their nails and skin healthy.
She has recently added microblading eyebrows to her list of achievements. She really wants to make sure and guarantee that you look and feel your best for all the important events in your life. She will ensure that you have the most relaxing experience possible.
Amber Wiebe
Amber joined Belleza mente in Summer of 2018. Amber is in her last year of apprenticeship here at Belleza mente, she has an incredible natural talent and love for the industry as well as making any client feel at ease.
Amber is extremely dedicated to the services she provides and strives to educate each client about proper at home care and maintenance when they leave after a fabulous service.
Her honesty and reliability have allowed her to build trusting relationships with her clients and coworkers.
From brow and facial waxing, lash extensions, manicures, gel nails, pedicures, facials, relaxation massage & more. Amber will have you feeling confident and looking great!
Brooke Colles
Kelsey
Kelsey is our newest Receptionist, she joined the Belleza mente team July 2019. Kelsey is also studying at the University of Manitoba to become a Physiotherapist.
She enjoys greeting our clients and making sure they are well taken care of from the moment they walk in our door to the moment they leave. Kelsey is hard working, loyal with a positive attitude and is willing to go above and beyond. She strives for perfection and complete customer satisfaction.